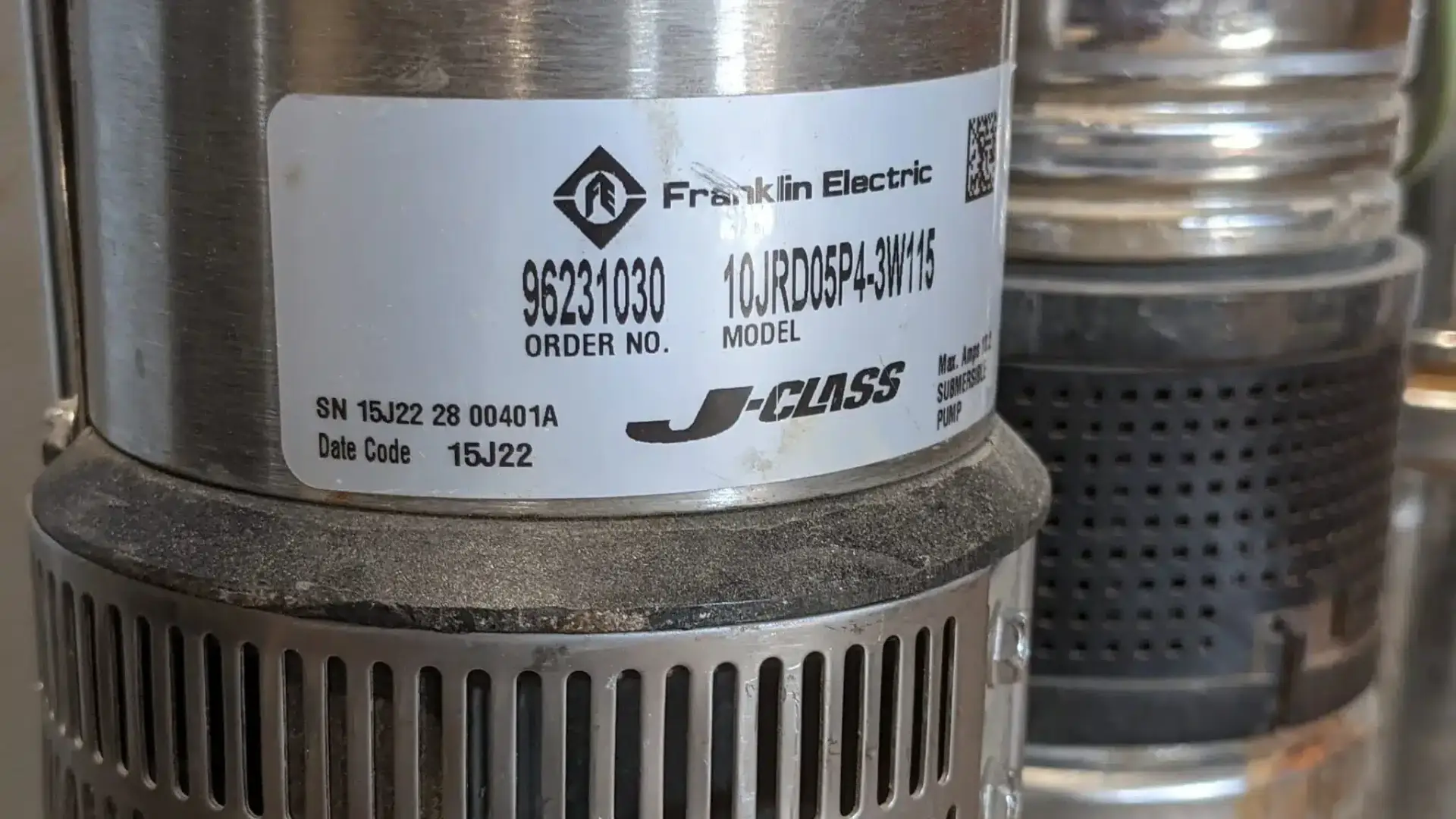 How to Read Franklin Pump Date Codes
Wondering how old your pump is? If it's a Franklin Electric pump or motor you can use the following guide to decipher the date code on the pump or associated equipment.
Where to find the Date Code?
On a submersible well pump the date code will be inscribed on the motor of the pump. It may also be on a sticker on the wet end of the pump.
Jet pumps will usually have it on a sticker which will be on the motor of the pump.
Control boxes and Mono Drives will also have a sticker with a date code located on them.
What Does a Date Code Look Like?
Franklin follow the format of YYMDD for their pumps. You will get something that looks like 12B14. Lets break it down.
Year
The first two digits are the year.
For example: 89 = 1989 or 07 = 2007.
Month
The second letter represents the month.
For example: A = 1 which is January or F = 6 which is June.
Day
The last two digits are the day.
For example: 09 is the 9th day of the month.
Full Franklin Electric Pump Date Code Examples