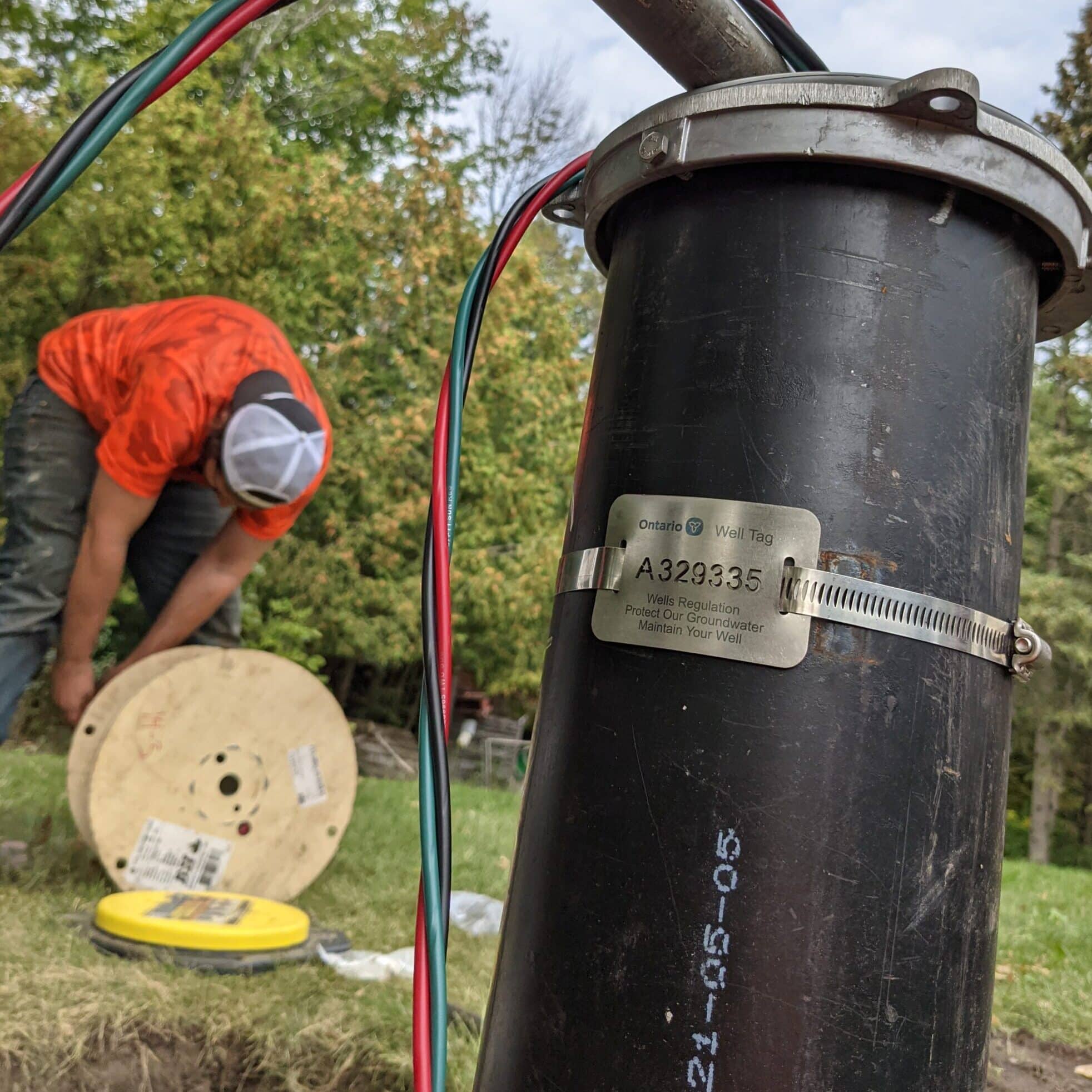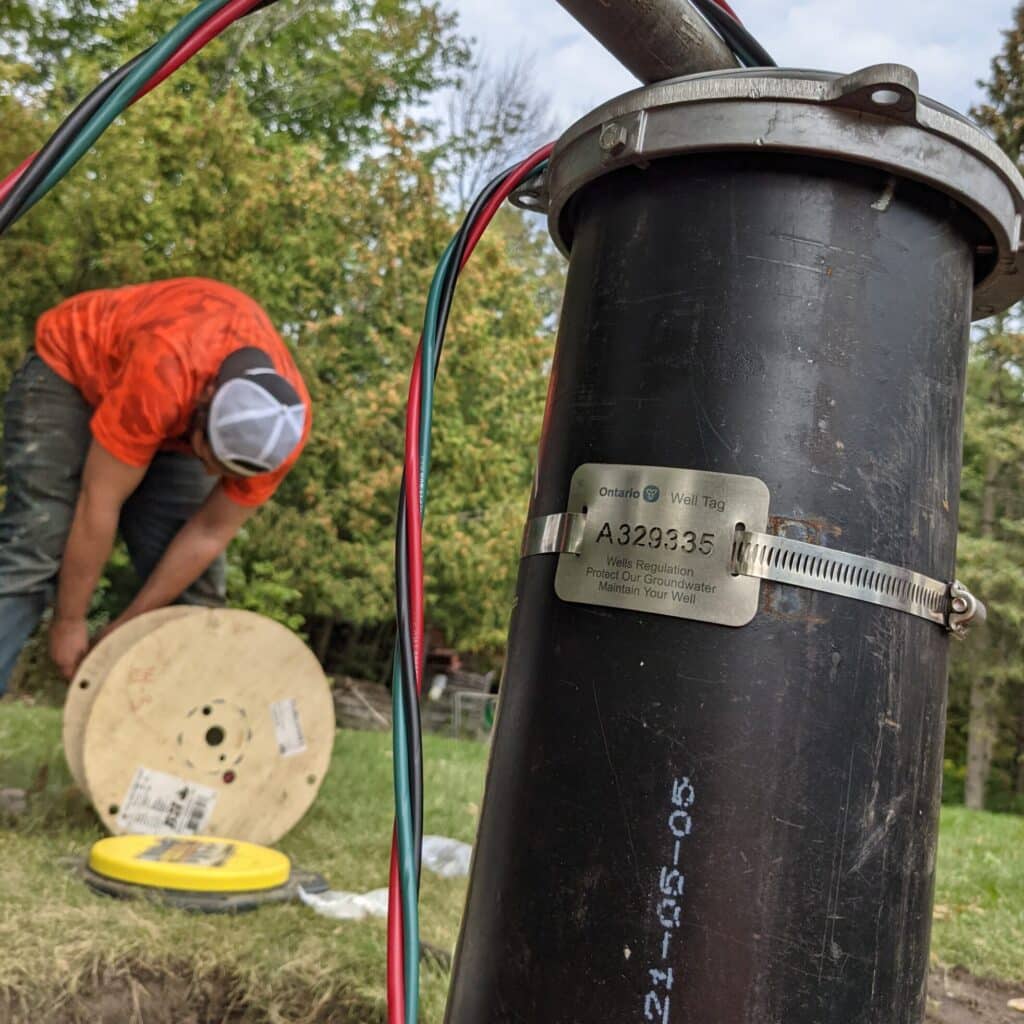 Convert your shallow or deep well jet pump into a submersible pump system for increased pressure, decreased noise and higher reliability.
Upgrading to a Submersible Pump
Submersible well water pumps have many benefits over older deep well jet pump systems. A submersible pump is self priming as it's submerged in water down the well. This means you also don't hear it running in your basement like a jet pump. A submersible pumps design also allows for higher water pressure to be delivered.
Schedule a consultation today for a quote to have your deep or shallow well jet pump converted to a submersible well pump.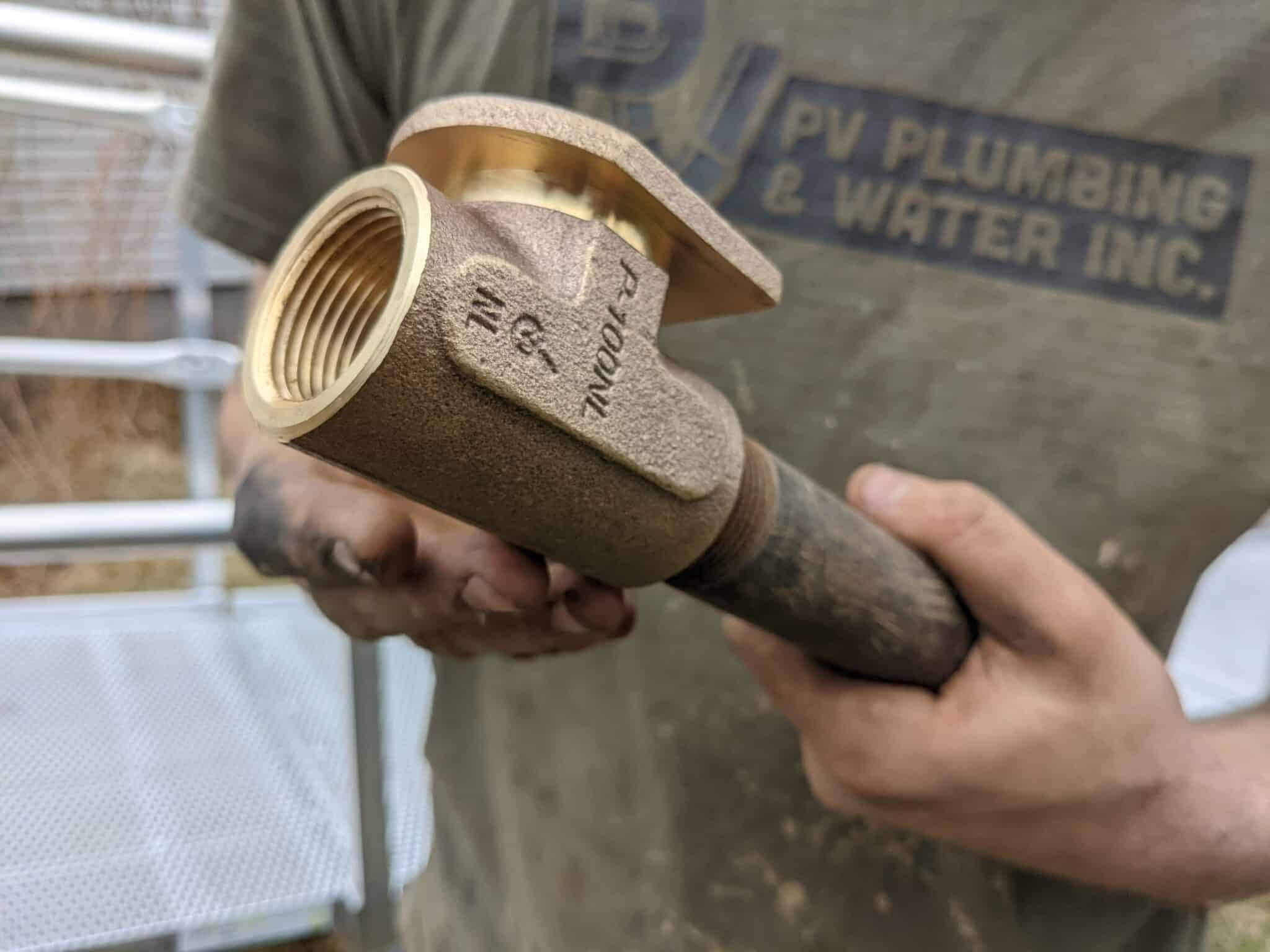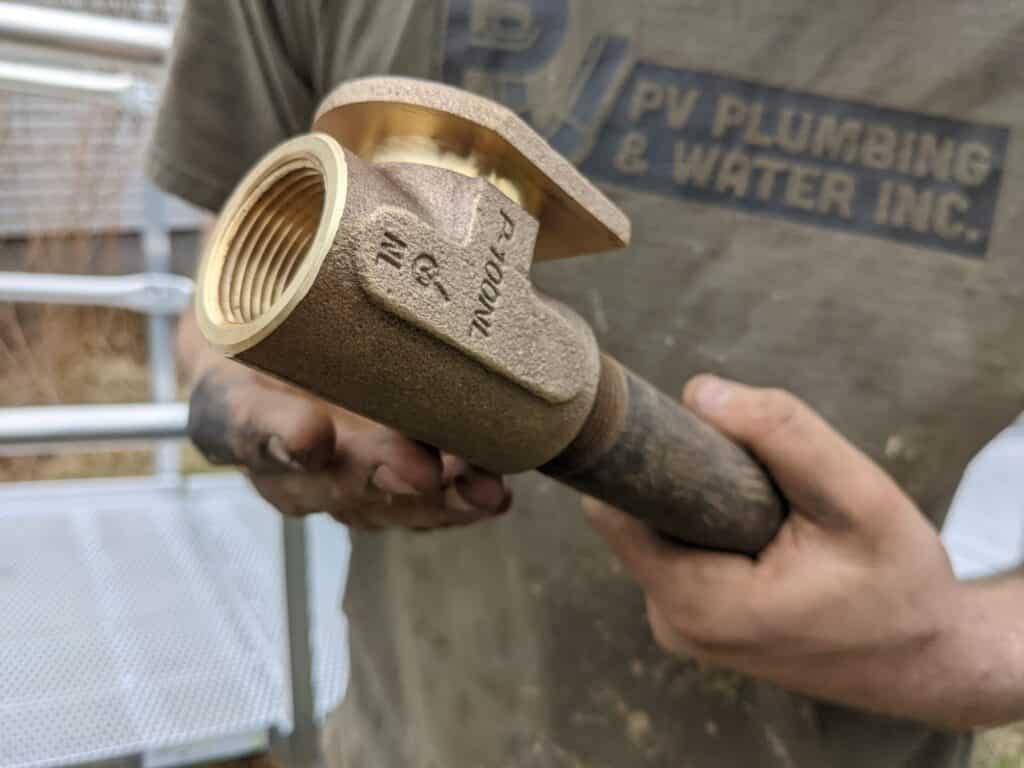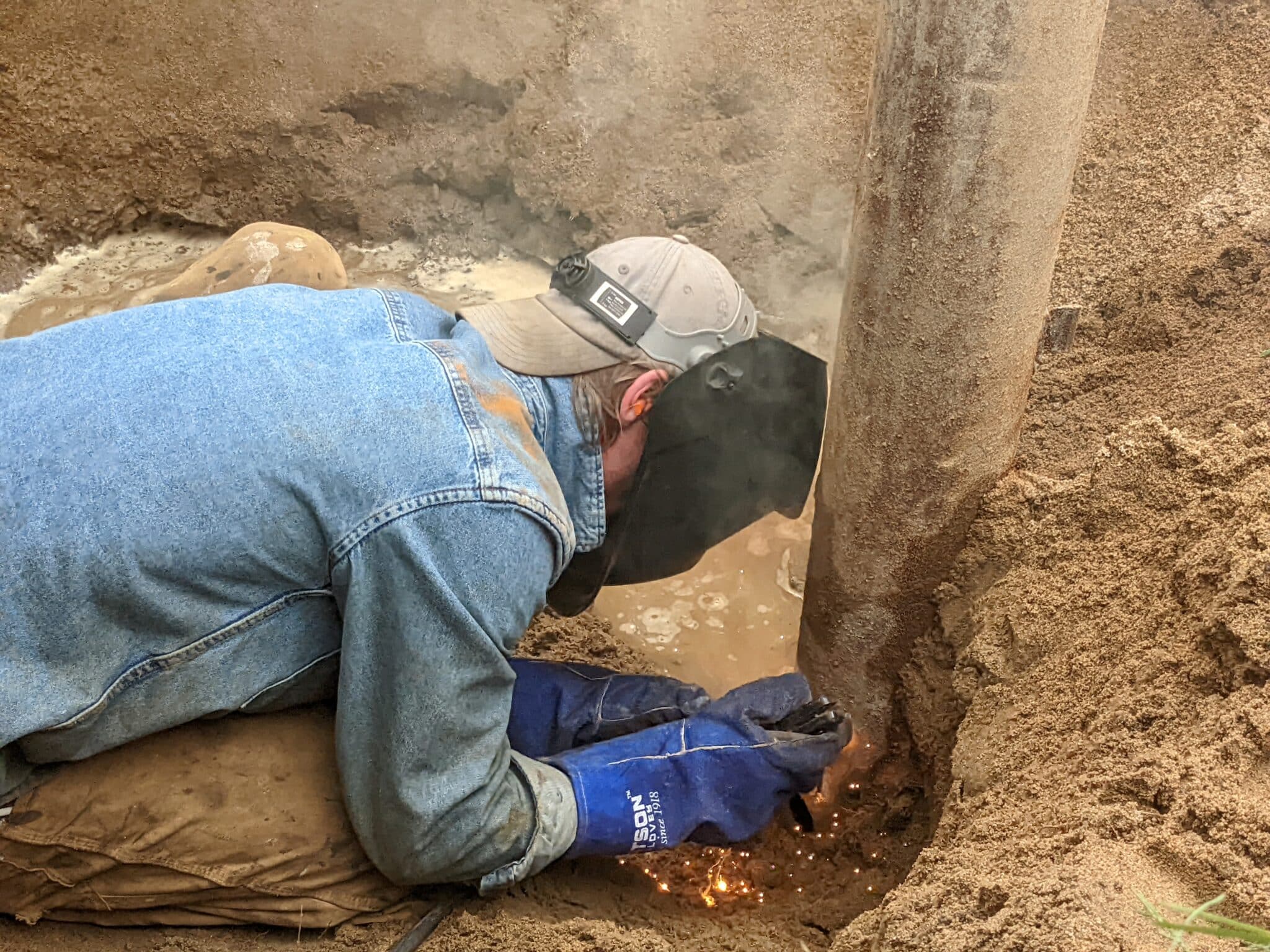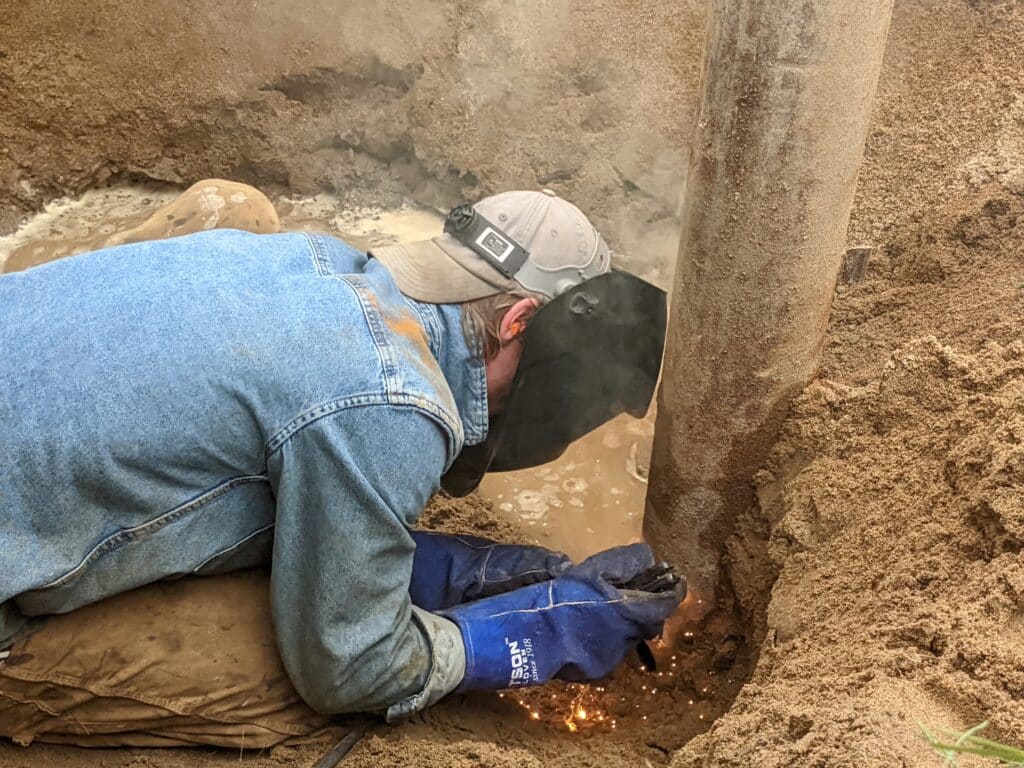 Extending the Well Casing
Many older deep well jet pump systems run of wells that are buried underground. Regulation 903. required that well heads now be brought a minimum of 40 centimeters above ground level and sealed with a vermin proof well cap. This means that if your converting your jet pump to a submersible pump you may also be required to extend your well casing.
Want to find out more about extending your well casing? Click the button below.
Convert Your Well Pump Today!
Our expert team of licensed well technicians can have your jet pump converted to a submersible in no time. A PV Well pump conversion starts with a no commitment consultation and end with increased water pressure, reliability and convenience.
Contact us today to learn more about well pump conversions.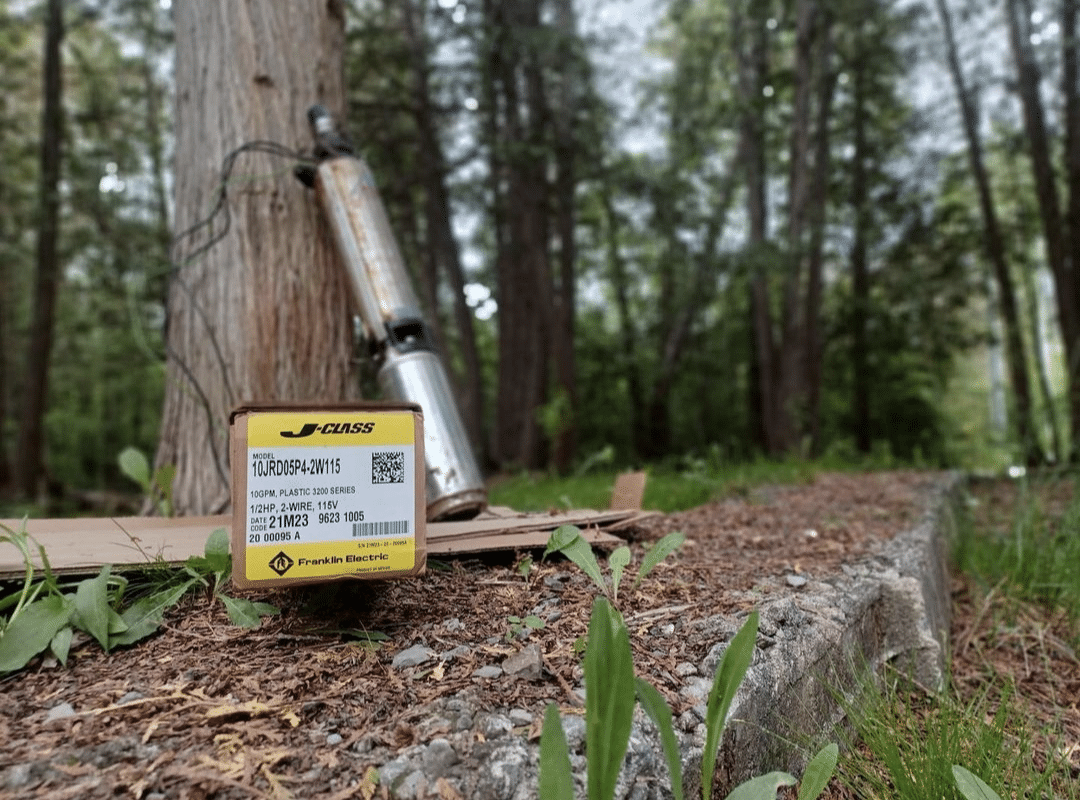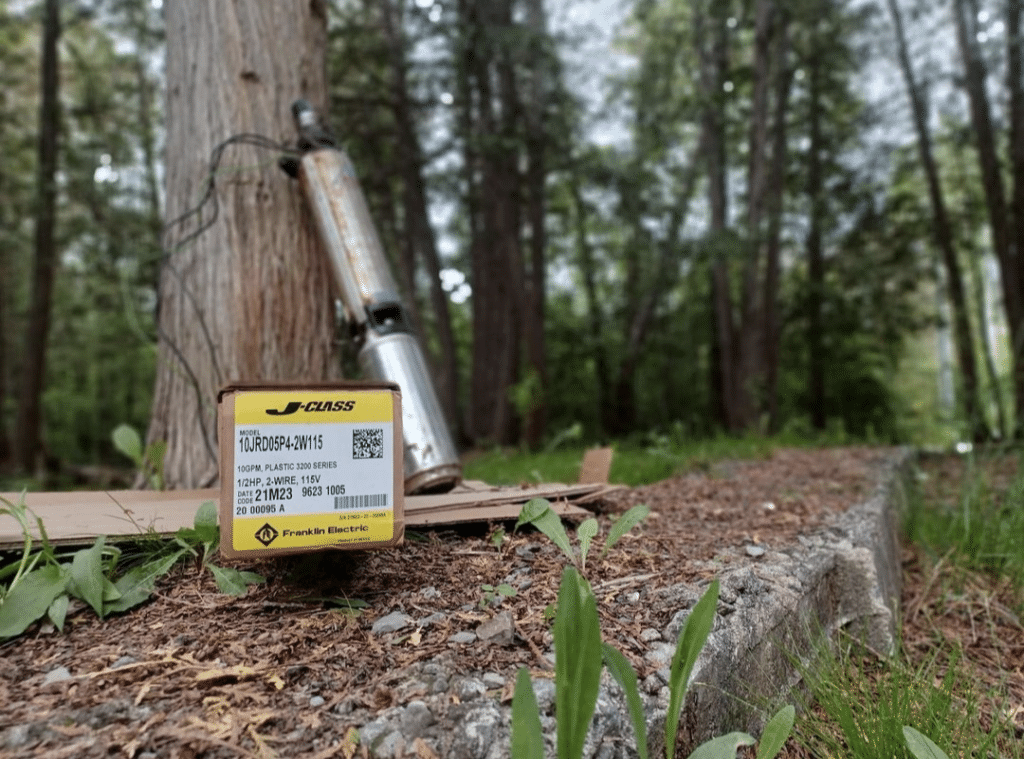 Upgrade to a Submersible Well Pump.
At PV Well Water Services we keep the water flowing. Contact us today to have your existing jet pump converted to a submersible well pump!